Favorite Tools: M525 Mouse
Favorite Tools: M525 Mouse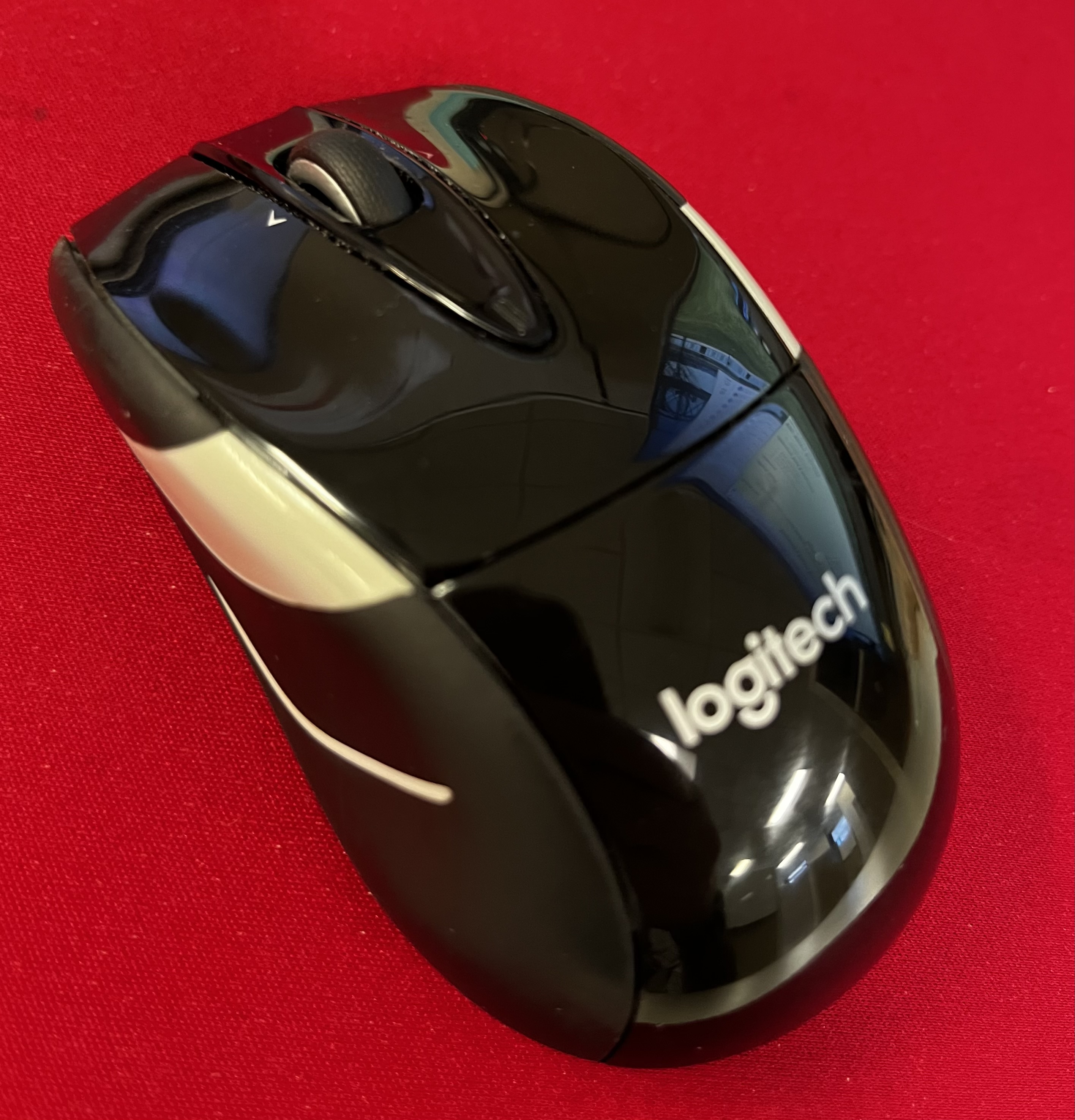 If I look back in my Amazon orders, I see that I bought my work mouse, a Logitech M525 wirelss mouse, back in August of 2017. I wanted a wireless mouse, but my company wasn't providing them. It was cheap ($20), and I had a gift card as a work bonus.
I had a few criteria:
As I said, I wanted something wireless. In part, I didn't want the wires haning up on anything. Also, since I was required to bring everything on my desk home each night, as well as wanting to have it should I need to use my WorkTop off hours, I didn't want to deal with wrapping and unwrapping a cord each day.
In a similar spirit, while I didn't want some micro mouse, I wanted something that wasn't too big to stick in my bag.
I wanted soemthing with removable batteries.
It fits all of my criteria. It's wireless, though it requires a dongle. So far, this hasn't been an issue. The size is Goldilocks: it's on the small end of "full size," fitting my hand nicely while easily stuffed into a bag. It takes AA batteries. I typically have rechargables in it, but it's handy to have the option of walking across the street and pulling something off the rack at Walgreens should I run out of juice.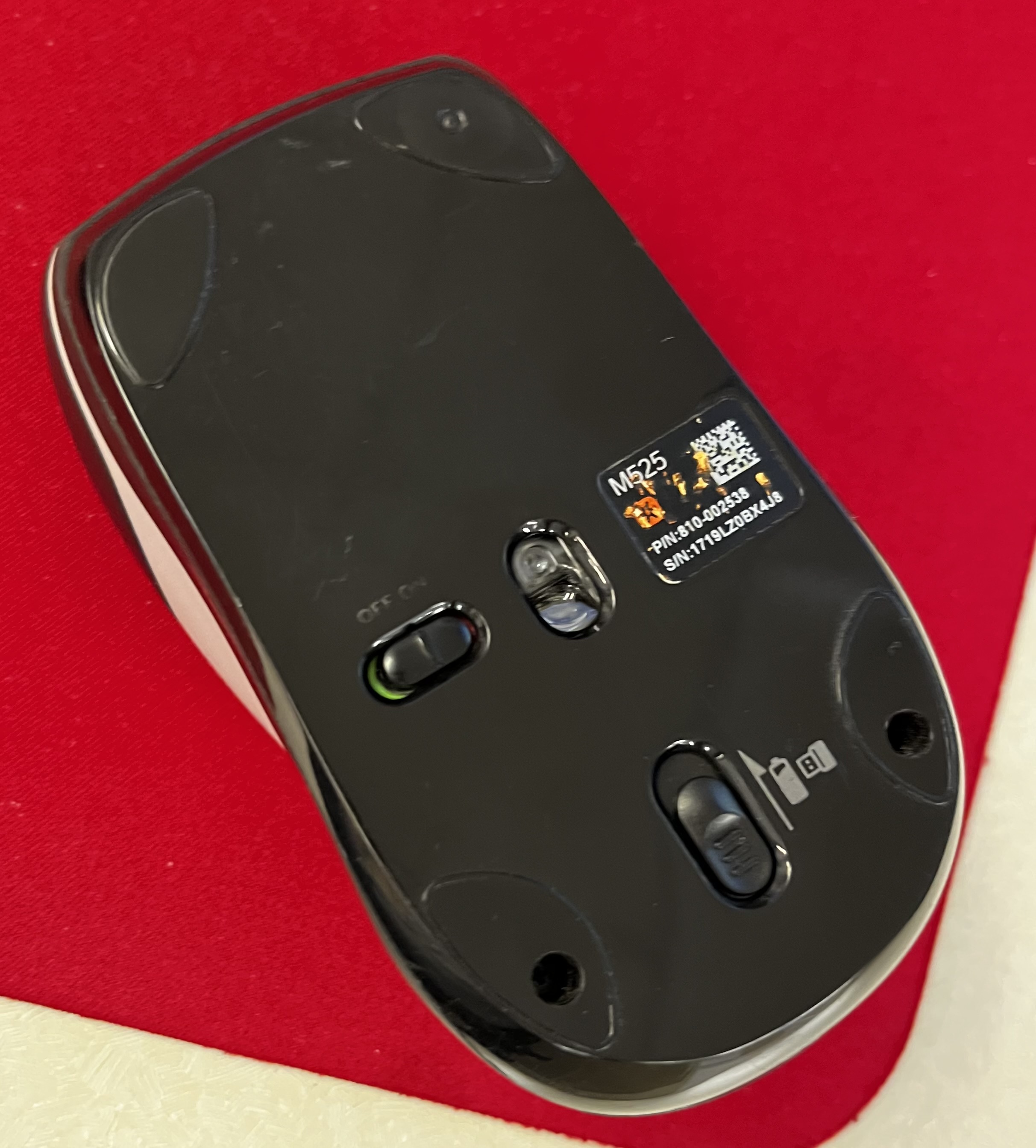 It has now followed me to three jobs, communting daily at two of them, as well as a number of trips for work. It's definitely showing signs of wear. The butons have been polished to a nice patinia. Some of the slidey feet have worn off, as has the label. But it's showing now signs of stopping.
There are two things I'm less fond about it. First, it uses a Logitech "Unifying Receiver" dongle to connect to the computer. This means it requires a USB port. It's not a big deal–I only use it with my WorkTop, so it lives there. But I have a slight fear I'll one day have to turn in the laptop and not get my dongle back. I prefer Bluetooth, but, since the dongle works at a hardware level (rather than OS), there is a lot to say for it just working.
The other issue is it's a bit pickier about what surface it works on. It has no issues with the matte, dark colored mouse pad I tend to use. But I've had issues with it on some tables, and, due to the flourescent content in the paper it uses, I can't use it with a Rhodia clickbloc. I don't see it as a dealbreaker–I think this was common in optical mice of the era.
Is it my favorite mouse ever? No–that would be the Logitech M720, that supports multiple devices and Bluetooth. When working at home, I can just tap a button and switch from my MacBook to WorkTop. Its optics seem to work better with a wider variety of surfaces. It's the mouse I tend to recommend, especially for folks with contemporary MacBooks (that lack USB-A ports).
However, the M525 is an absolutely solid mouse, and, really, I have no serious complaints. I'm sure it will be my WorkTop companion for years to come.